There is an adorable library in Cherryfield, Maine. I don't know if you've ever been to Maine, but Cherryfield is all the way up the coast almost to Canada. They don't have a lot of people there.




Kitty of Knowledge: They have about 1,157 people actually.


Okay. Thank you Kitty of Knowledge.


Anyways, the town's library is super awesome with the kindest volunteers and a super insanely fun librarian who I adore.



They are in trouble.


According to the Facebook challenge:



Our Fiscal year ends on September 30th and we are still around $3000 short of our annual $20,0000 budget.



Although we can find money for Books, Equipment, and New Additions; actual running money, the money to pay the bills and keep the doors open, is hard to come by. Being a Private Library, as opposed to a Town Run Facility, we rely on our Patrons to help keep us going. We have a couple of Endowment Funds, which don't give us much these days, and the Town Supports us with a donation each year, but we are struggling.


They have one staff member. They have so many people who need that library there. So here is my offer.




Kitty of Girth: What? You have an offer?


Yes, kitty, I have an offer. Shh! Let me say it: You could win a signed copy of AFTER OBSESSION and DEAR BULLY, both.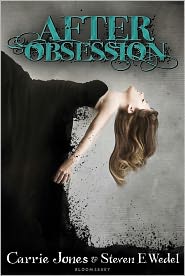 DEAR BULLY is so big, it looks like it's bullying poor AFTER OBSESSION, doesn't it? I feel badly about this.



RULES!!!!
1. Comment here.
2. Put a link back to where you've posted about the library's challenge and this contest. You can post about it anywhere, on Facebook, on your blog, Twitter, anything, just provide a link. If you put in a picture of AFTER OBSESSION you get a double entry. If you put in a picture of DEAR BULLY and/or talk about bullying, you get a triple entry.
3. If you have don't have a Livejournal ID and have to comment anonymously, please give me a way to find you. Lots of people win things but then I can't get them again because they are anonymous. This makes me sad.
4. This will run until Sept. 1, noon EST.
5. I will pick five random winners who will get books.
6. For everyone who comments I'll donate a dollar. So tell your friends! Make me poor!


Kitty of Potential Girth: Dude. I need cat food.
I have stocked up.

Kitty: Harumph.


Here is the link
to the library's Facebook appeal. Please put it in your post! Spread the word! The library must live. Please help. You could win something and be awesome. You don't have to give to the library. Just spread the word and tell me about it. xoxo